1st - All Fool's Day has been cancelled this year....(No joke!)
- Diggers went to St. George's Hill (1649), declaring the World a Common Treasury for All.
- Milan Kundera, Czech writer, born (1929):
"We live everything as it comes, without warning, like an actor going on cold. And what can life be worth if the first rehearsal for life is life itself? That is why life is always like a sketch. No, "sketch" is not quite the word, because a sketch is an outline of something, the groundwork for a picture, whereas the sketch that is our life is a sketch for nothing, an outline with no picture."

(The Unbearable Lightness of Being)
2nd - Argentina invades Falklands/Malvinas (1982)
- Pope John Paul II dies aged 84 (2005) (See Religion)
Among the encomiums to the late Pope, we hear Bush & Blair praising the Man of Peace they never listened to when he condemned their war. Do their consciences stir & will they now do penance? Don't hold your breath...

(The media expatiate about John Paul too. Let's try to remember George Ringo as well...)
4th - Martin Luther King, black American civil rights leader, assassinated (1968) .....He had a dream
9th - Baudelaire, French Poet, famous for 'Les Fleurs du Mal', born (1821)
(painting by Flavio Constantini)

L'Invitation au Voyage

Mon enfant, ma soeur,
Songe à la douceur
D'aller là-bas vivre ensemble!
Aimer à loisir,
Aimer et mourir
Au pays qui te ressemble
Les soleils mouillés
De ces ciels brouillés
Pour mon esprit ont les charmes
Si mystérieux
De tes traîtres yeux,
Brillant à travers leurs larmes.

Là, tout n'est qu'ordre et beauté,
Luxe, calme et volupté.

(Matisse - Luxe, calme et volupté)
11th - Brixton Riot (1981)
13th - Samuel Beckett, writer, born 1906 in Dublin (died 22nd December 1989 in Paris)
"Ever tried. Ever failed. No matter. Try again. Fail again. Fail better."

Samuel Beckett Worstward Ho, 1983

15th - Leonardo da Vinci born 1452
| | |
| --- | --- |
| | Also, first publication of Samuel Johnson's Dictionary of the English Language (1755). The good Doctor sarcastically defined OATS as 'a grain, which in England is generally given to horses, but in Scotland supports the people.' That notwithstanding, they are one of my favourite foods. Lucky Scots & horses! |
16th - Charlie Chaplin's B-day (1889)

19th - Byron died, aged 36 (1824)
- Dr Albert Hoffman, Swiss Chemist, took world's first intentional psychedelic trip...on 2 wheels ('Bicycle Day'), 1943.
23rd - Shakespeare's Birthday (1564)
- Scientist finds A.I.D.S. virus (1984)
25th - International TV Turn-off week (till May 1st)
26th - Remember Chernobyl? (1986) , Birthday of Ludwig Wittgenstein (1889)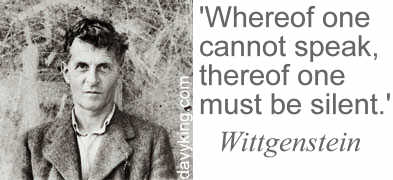 28th - Saddam Hussein's Birthday (Many Happy Returns? Well, no, 'cos he was executed on 30 Dec. 2006)
Co-incidental juxtaposition of Iraq & Vietnam...
30th - Saigon government surrenders to Vietcong, ending Vietnam War (1975) ~ about time too!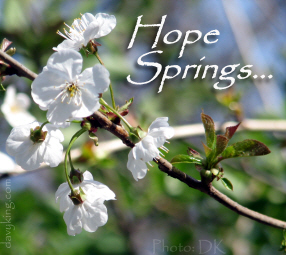 MONTHLYmix

[Music by Antonio Vivaldi - The Four Seasons: Concerto No.1 'Spring': I Allegro]