BOOKS of interest
BOOKS you might like
BOOKS you might like to get
Ghostwritten, David Mitchell
Life of Pi, Yann Martel
Barrel Fever, David Sedaris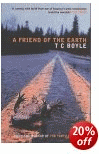 A Friend of the Earth, T.C.Boyle
Dogwalker, Arthur Bradford
The Lovely Bones, Alice Sebold
NON-FICTION
Pip Pip: A Sideways Look at Time, Jay Griffiths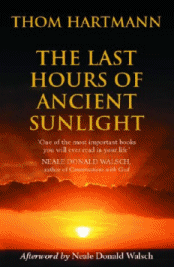 The Last Hours of Ancient Sunlight, Thom Hartmann
[an important read about the End of Oil, the collapse of this civilization & the potential of a new tribal future]
More about Peak Oil, Resource Depletion, Population Pressure, Environmental Destruction & the Collapse of Industrial Civilisation...essential reading if you want to be informed about what's happening to our world & what the future holds in store...
YOU HAVE BEEN WARNED!
Buy via AMAZON ad below
& this site earns a small commission.
Thanks...
Book Review 2 ('Fierce Dancing')
Book Review 3 ('Crow',Ted Hughes)
A few of the books I've read/re-read & enjoyed in recent years...