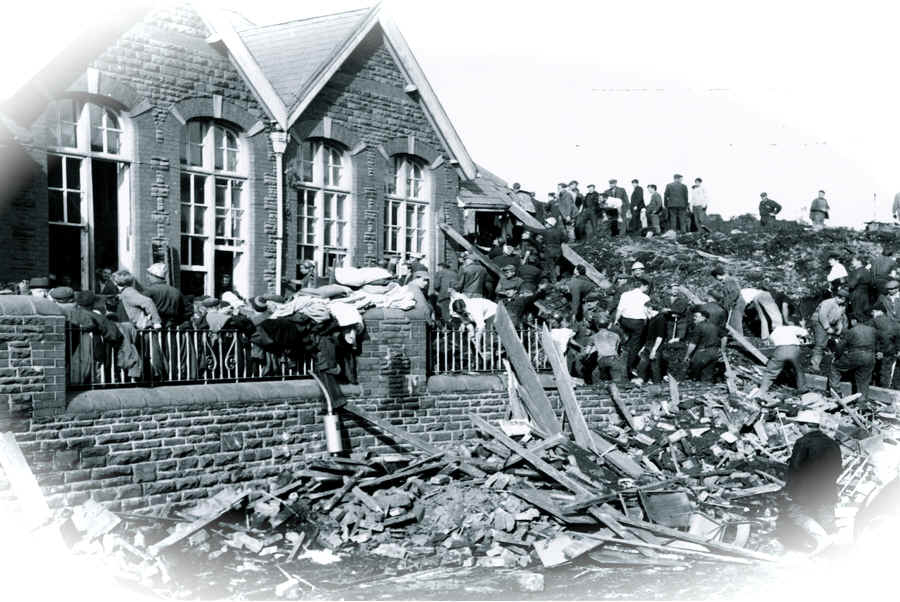 Lost, now, the laughter-days, death is the smear
That soils the tragic village with a stain
Stilling the sweet child-voices, spilling fear
To pierce the waiting mothers' hearts with pain.
Death lurched, suddenly, from the hill high-piled
In slithering mounds of man-erupted waste;
Grief is the crying of a dying child
As frantic hands delve deep in frightened haste.
The valley mourns and there is no tomorrow
Of dancing feet and voices raised in play,
Theirs but a shroud to share, of sorrow,
A tear to shed remembering today.
God, is this part of your Almighty Plan -
The silence in the homes of Aberfan ?