'Got to be a joker, he just do what he please...' (Come Together - the Beatles)
'Tell the truth with a laugh' (Horace - Satires)

Laugh or cry or laugh till you cry? It's a hard decision....
---
---
"When you die, you become your website."

(Terence McKenna Interview, referring to the fate of a character in Don Delillo's Underworld)

Imagine spending Eternity here!

I'd better start redecorating quick...

Come back in a year or two, you won't recognize the place....

(spot the deliberate mistakes!)

A lot of back-breaking work & misplaced effort is going into making this...the very WORST Website in the World! Your continuing patience & co-operation is appreciated while this ridiculous dream becomes a reality...
DK (his mark)
Davy Jo King
| | |
| --- | --- |
| Just you wait .. 'when I paint my masterpiece' | |
NEEDLESS to be ANXIOUS or DESPERATE

DAN was DISLEGSICK

but his DNA wozn't affegtid

he just couldn't spell write

AND reely he was kwite brite
You probably think this is a load of old rubbish.... & you're right!

ACCEPTED
more LAUGHING matter:
Funny, fascinating facts about F***ing
porno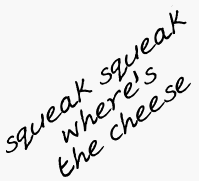 NB Beware of OWLS
click that mouse
& rock'n'scroll
the journey is itself
the goal