The plant looks innocent enough......

Sugar Cane
Kids playing in the fields of sugar cane - how sweet!
But Sugar can mean sweet misery to the workers who grow & harvest it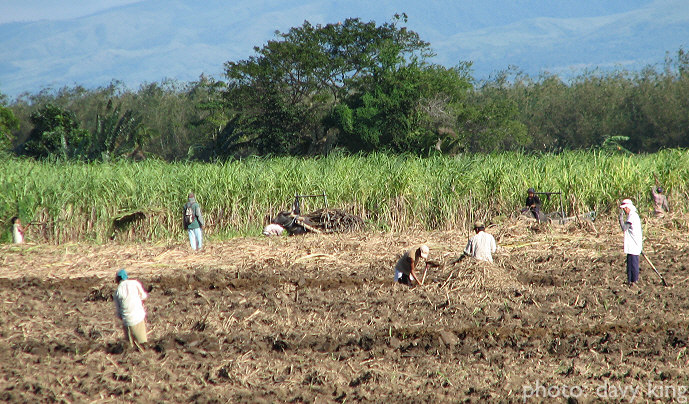 The cut sugar cane is loaded onto lorries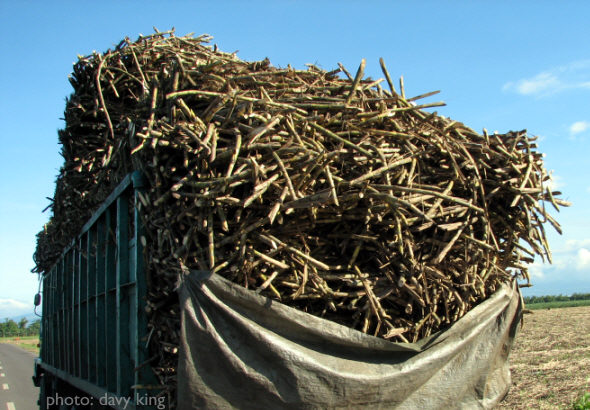 And processed in sugar refineries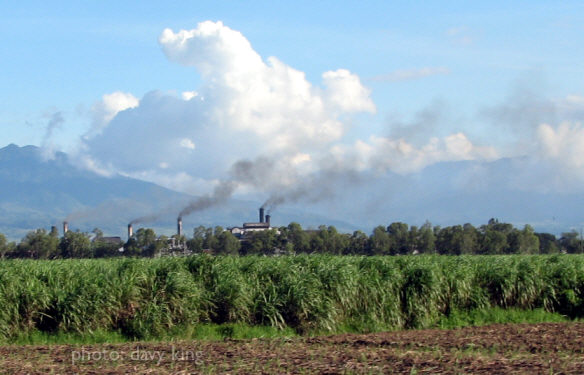 Black smoke to make white sugar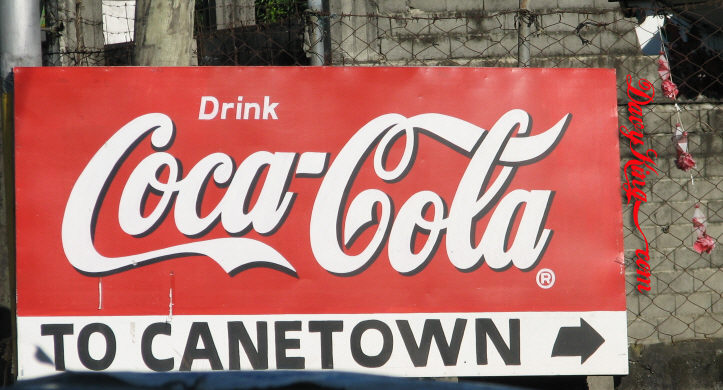 The real thing...... more sweet misery for millions who mindlessly drink it
[All photos taken by Davy King in Negros Occidental, Philippines]
In Memory of a Massacre
On 20th September 1985 in Escalante City, Negros Occidental, Philippines, soldiers opened fire on protesting SUGAR CANE WORKERS & others at a rally commemorating the 13th Anniversary of the declaration of martial law by Ferdinand Marcos. Twenty were killed. The following year, Marcos was toppled by People Power.