DEADicated to the millions
especially any school-leavers:
WHAT ARE YOU GOING TO BE
WHEN YOU GROW UP?
(NEW HOPE FOR THE UNEMPLOYED)
see that advert of a vacancy
for time-served corpses in a cemetry
what a way to make a living
sounds dead boring
nonetheless it's reassuring
that though the economic state's so grave
there are still some openings in the ground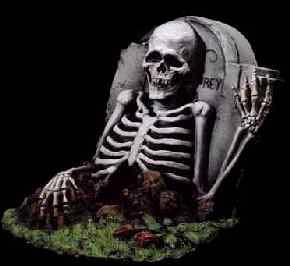 Death-mix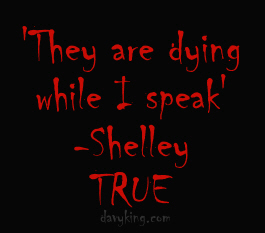 'The Mask of Anarchy'
KAMIKAZE BARD announces an Employment Opportunity!

KAMIKAZE BARD Little Davy King's satirical take on unemployment,
delivered in his own Videosyncratic Vaudeville Verse style,
filmed live in 1983 (when there were 4 MILLION unemployed people in Britain).