FEEDBACK

Reviews
Suggestions?
Constructive Criticism?
BE GENTLE
Please bear in mind that this is a solo effort, a labour of love, offered free as a public service, at personal expense to the creator.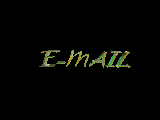 'seeking the bubble reputation' (Shakespeare)
Some of your comments so far:
'exceedingly good' ~ Ted Slade, Poetrykit

'VERY, VERY interesting to read. I've recommended it to all the Book Club people. Really enjoyable, great fun and good graphics.' ~ J.Abrams, College Teacher

'loadsa chillout stuff here...it's worth lookin'...' ~ Children of Kaos, Chillout Zone

'I don't think you qualify for the 'Winner of Worst Website Award 2003' in our books, we have seen much worse :-)' ~ UK Secure Web Hosting

Front Look Hall of Fame, Runner Up, Best Use of Front Look FX

'Your site is brilliant. I could spend a whole day looking round it.'

~ Jennifer Spadge Bush

'Visited your page for a while & gone dizzy! so much good stuff & lots to think about, & I intend to come back to read more.'... 'Very enjoyable.' ~ Michael Dickinson, British-born Artist & Writer, Istanbul

'Came across your site on IndyMedia, just like to tell you that I enjoyed it very much, I thought it was a great way to get the message across in a satirical sort of way.' ~ Stuart Thompson

'Fun site!' ~ Editor, Webster's Online Dictionary

This site gratefully acknowledges generous donations towards running costs from the following kind people: Joan Abrams (U.K.), ....
[your name could be here!]

\
Simply click this link to make payments with PayPal - it's fast, free & secure! Credit cards accepted.
Soundtrack: Trois Gymnopedies (Piano Version) No1 Lent Et Douloureux, Erik Satie
[NB Embedded Sound requires Internet Explorer]
Winner of All-time Worst Website Award