Attaining or achieving a so-called Rainbow Body is discussed in Tibetan Vajrayana Buddhist, Dzogchen, Zen , Bonpo, Vedic, Zoroastrian, Manichean, Christian, Sufi, etc. texts.

what a way to go

After death, skin loses its wrinkles, body starts to SHRINK, leaving only nails and hair or disappearing altogether, no remains, transformed into RAINBOWS. I.e. dissolution of the material body into LIGHT. This has been witnessed by many. Credible eye witnesses.


Recently, 1998, in the case of Khenpo A-Chos who practiced esoteric Dzogchen (Great Perfection). He had meditated in seclusion for 9 years. One can read online a detailed account of the strange phenomena surrounding his death. He is said to have achieved Buddhahood.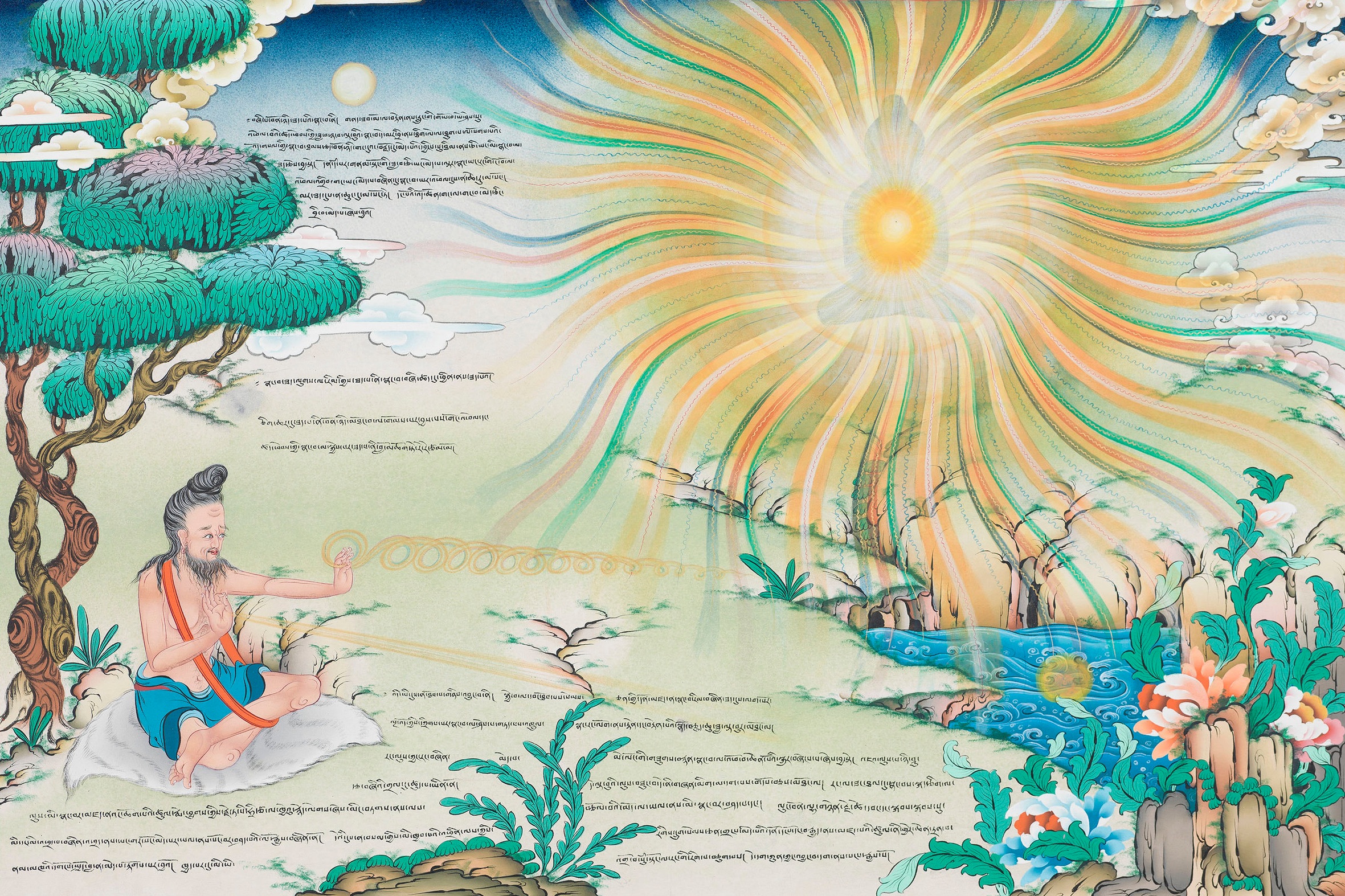 Trippy, eh, psychedelic even. Better than ordinary death. Maybe something to aspire to. Thatís the kind of death I could eventually look forward to. Possibly envision.With luck & grace. Distant prospect though it may be. Now that would be fun. With fireworks maybe!!! On Bonfire Night? Thatís not a prediction. Iíll probably need to practice. Now isnít that something to look forward to with enthusiasm.

*
facing death without fear
now here's a bright idea
by my last breath
might dissolve into light
rainbow to clear
| | |
| --- | --- |
| quick click pic | |
[NB Enable Audio for Embedded Sound]
(Am already red in the face at times!)
quick click pic
PS ROYGBIV