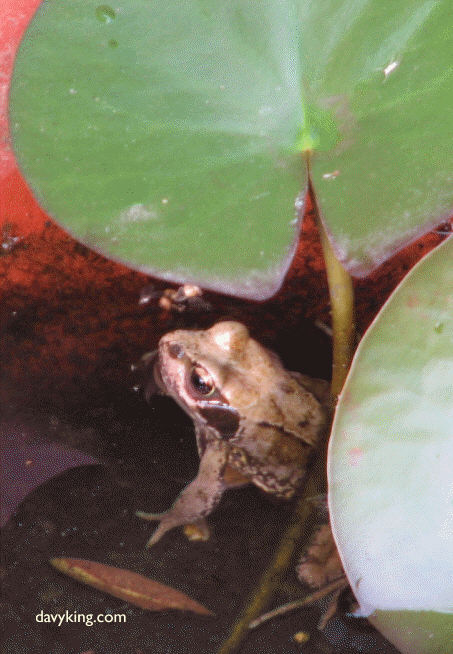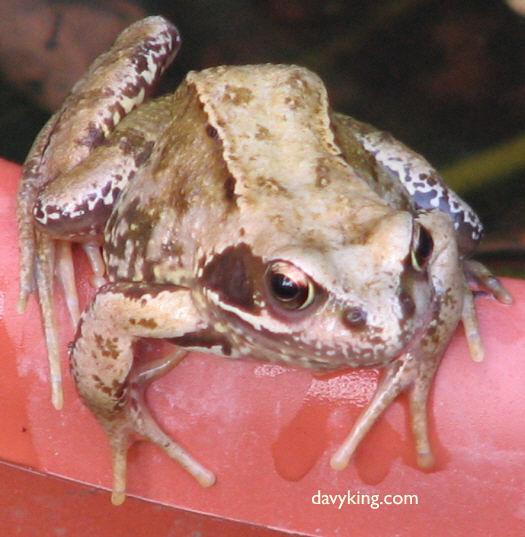 click pic?
[Photos: Davy King, June 2006, taken in our garden]
[Please enable audio in your browser]
PS
"A frog in a well cannot conceive of the ocean"

- Zhuangzi (Chinese Philosopher)

Nor even a frog in small homemade garden pond, as above.

So must try talking to frog like Zhaungzi before croaking.
PPS
Frog by Japanese Artist Matsumoto Hoji