Am already playfully working on a few

pages,
to be revealed soonish or laterish.
Watch this space.
Try this for size:
More coming soon
NEWSFLASHES, February 2021:
Old Dog, New Trick?
This month, my 9-year-old son taught me some new (well, 1980s rapper) slang I hadn't heard before:

"Give props to" = To praise & show respect to, (from proper respect for/ recognition of)

So, there's an extra pun for my arsenal, give props to me for my props here.
***
12th Feb - Chinese (&Tibetan) Year of the OX begins.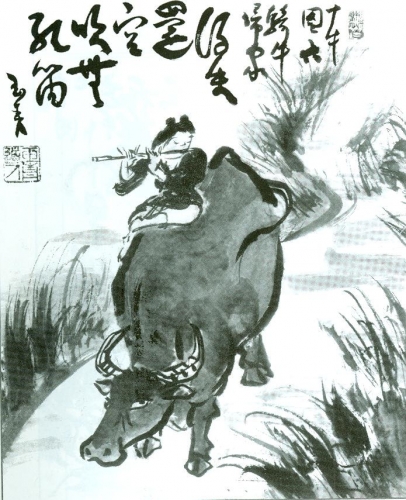 13th Feb - almost a decade on, 7.3-magnitude earthquake off Fukushima, Japan, scientists say was aftershock of 11 March 2011 disaster (quake, tsunami, triple nuclear meltdown at Fukushima Daiichi nuclear power plant, when more than 18,000 died.)
***
Lawrence Ferlinghetti, writer & founder of City Lights Books, died 22 Feb at age of 101. Wrote this essay on him in 1974.
***
March, the Rightwing Regime (aka Tory Government) in this undemocratic Monarchy, is in the process of outlawing protest with ten year imprisonment for those causing "serious annoyance" (their words). In case I get accused of inciting such annoyance, I must clarify that by "March" I mean the month not an imperative to act, though strictly speaking I couldn't rule out being deliberately ambiguous!

See what I said about protesting, rioting, causing serious annoyance in previous years:

Got wrongfully arrested at a protest here.

It might well be that the very reason people protest is that they are "seriously annoyed" by something, eg Tory anti-protest laws!

Despite being made illegal by the U.N.(since 22 January of this year) the government is planning to acquire yet more damned nuclear weapons, which seems like a deranged priority at a time of Covid plague & ecocidal climate disruption. Might prompt some seriously annoying protest.

The Racist formerly known as Prince Philip, Grand Old Duke of Edinburgh, (born in Corfu, Greece, of a Danish Royal Family), Her Modesty the Queen's hubristic hubby died 9th April a few months short of his one hundreth birthday. Nation, if not world, said to be in shock. Mourning de rigueur. BBC pro-royalty propaganda overload.

More interestingly (to me anyway), the 9th was also the Bicentenary of Baudelaire's birthday in 1821.

***

2021 (11th November) marks the Centenary of the first official Poppy Day (Remembrance Day) in 1921. Unfortunately, wars are still being fought. There will. of course, be many other Anniversaries, happy, unhappy & who-cares?)
Looking in the rear view mirror:
Yours Truly TM born - 1951