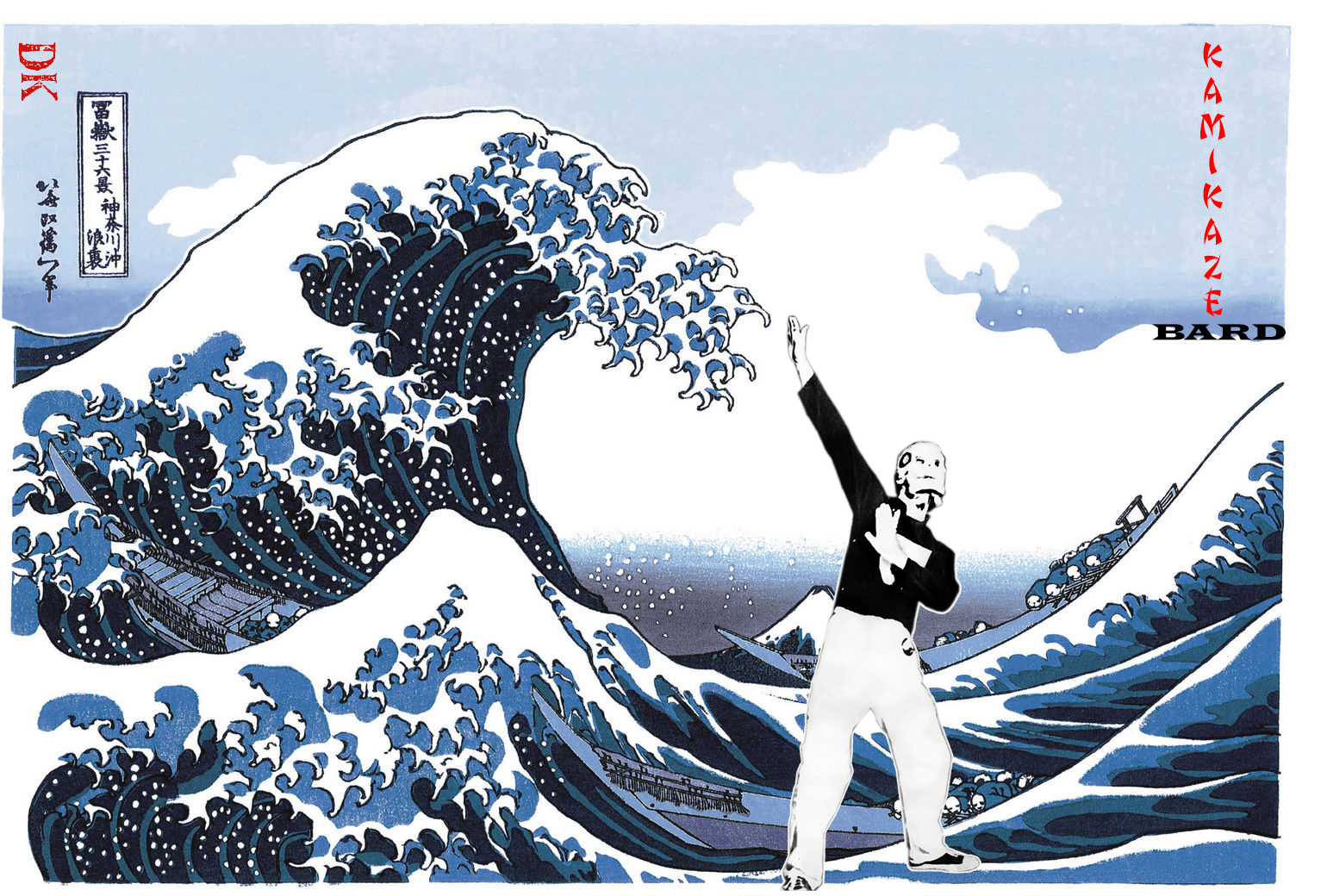 (click pic?)
"arms against a sea of troubles"? (Not what Will meant I know)
Can't really walk on water or hold back the waves, except in imagination, but hopefully this picture has some power. Certainly worth 999 words, if not a thousand!
Great wave, anyway!
guess we'll need to wave bye bye to Tuvalu

More pictures worth a thousand words?

'Let all men know how empty and worthless is the power of kings, for there is none worthy of the name, but He whom heaven, earth, and sea obey by eternal laws.' (Alleged words of King Cnut, who knew he couldn't hold back the tide.)

Acknowledgements to Hokusai, without whom...
***

[I make my work freely available to one & all. Share as you like, with an acknowledgement. If you find this page interesting, entertaining or useful (choose whatever epithet you think fits), please consider making a donation via PayPal here. It's safe & secure.

This entire large website has been a real labour of love by Yours Truly. I donít get paid & have to cover all running costs out of my own small pocket. Am in the proverbial starving (at least slightly peckish) artist in a garret situation. Give what you can. Thanks. Happy to gratefully name check any contributor, unless you prefer to be an anonymous donor.]