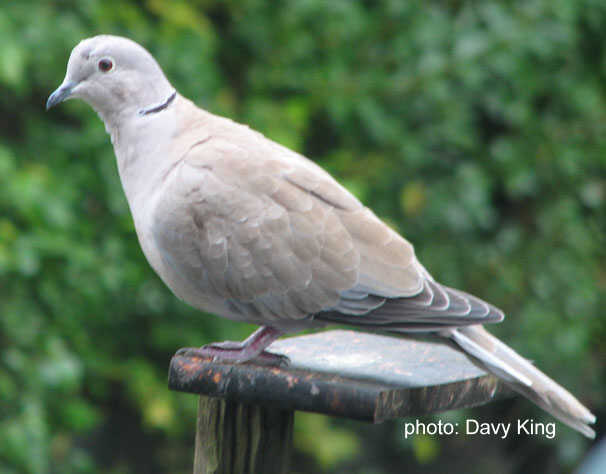 Here's a bird I shot (photographically-speaking!) in the garden recently (Oct. 05).
It's called a collared dove (notice the black marking round the top of its neck.)
A lovely creature.
It comes to eat here each day.
What's it meant to do - wear a face mask?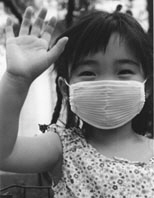 Postscript: This turned out to be a false alarm,
but it's probably only a matter of time...
Anyway, this was a one-off...
till the next time:
Incidentally, the source of this most recent outbreak is now thought to be Hungary.
But who is? Hungry still for factory-farmed poultry, after flu has put the foul in fowl?
[NB Embedded Sound requires Internet Explorer]