Am already playfully working on a few

pages,
to be revealed soonish or laterish.
Watch this space.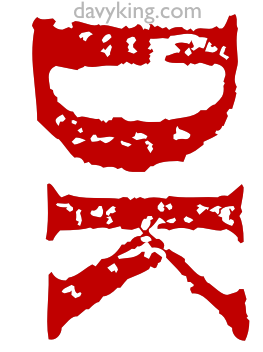 Try this for size:
More coming soon
NEWSFLASHES, February 2021:
Old Dog, New Trick?
This month, my 9-year-old son taught me some new (well, 1980s rapper) slang I hadn't heard before:

"Give props to" = To praise & show respect to, (from proper respect for/ recognition of)

So, there's an extra pun for my arsenal, give props to me for my props here.
***
12th Feb - Chinese (&Tibetan) Year of the OX begins.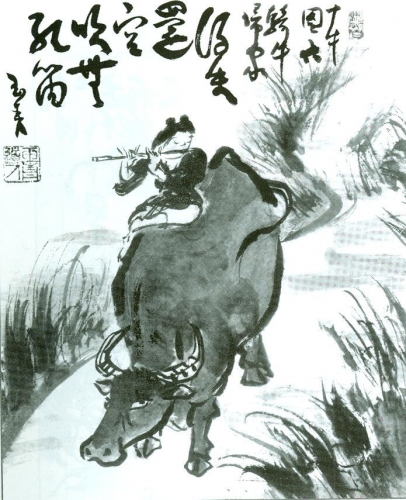 13th Feb - almost a decade on, 7.3-magnitude earthquake off Fukushima, Japan, scientists say was aftershock of 11 March 2011 disaster (quake, tsunami, triple nuclear meltdown at Fukushima Daiichi nuclear power plant, when more than 18,000 died.)
***
Lawrence Ferlinghetti, writer & founder of City Lights Books, died 22 Feb at age of 101. Wrote this essay on him in 1974.
***
March, the Rightwing Regime (aka Tory Government) in this undemocratic Monarchy, is in the process of outlawing protest with ten year imprisonment for those causing "serious annoyance" (their words). In case I get accused of inciting such annoyance, I must clarify that by "March" I mean the month not an imperative to act, though strictly speaking I couldn't rule out being deliberately ambiguous!

See what I said about protesting, rioting, causing serious annoyance in previous years:

Got wrongfully arrested at a protest here.

It might well be that the very reason people protest is that they are "seriously annoyed" by something, eg Tory anti-protest laws!

Despite being made illegal by the U.N.(since 22 January of this year) the government is planning to acquire yet more damned nuclear weapons, which seems like a deranged priority at a time of Covid plague & ecocidal climate disruption. Might prompt some seriously annoying protest.

The Racist formerly known as Prince Philip, Grand Old Duke of Edinburgh, (born in Corfu, Greece, of a Danish Royal Family), Her Modesty the Queen's hubristic hubby died 9th April a few months short of his one hundreth birthday. Nation, if not world, said to be in shock. Mourning de rigueur. BBC pro-royalty propaganda overload.

More interestingly (to me anyway), the 9th was also the Bicentenary of Baudelaire's birthday in 1821.

***

April, Spring eventually blossoms, so added a bit to this page.

***

May, created new page: Swansong to Duality.

The bigger picture has been in the news. A new Dark Matter map, including Cosmic Voids apparently, has been published. But don't forget the map ain't the territory!

| | |
| --- | --- |
| | A.I. detects canine DNA in my features: I'm a Dog! Well, ain't I just? |

June soon.

Now, indeed!

Saw first swallows. One

swooped to within about a metre of me.

What a brill thrill.

***

Friday 11 June till Sunday 13th June, the G7 Summit is being held in the village of Carbis Bay, near St.Ives, in Cornwall. This is what I wrote about the G8 at Gleneagles in Scotland & the one at Genoa. I attended the 2005 anti-G8 protest & was wrongfully arrested. Gee whizz!

15 June, vast face-mask put on 57-metre-high statue of Buddhist goddess of Compassion, Kannon, near Aizuwakamatsu, Fukushima. Plan is to keep the mask in place till COVID-19 under control in Japan.

click pic


21st June, SOL stood still, on the Longest Day.

19th July, England's rightwing regime lifts restrictions & allows Her Majesty the Queen's loyal Subjects to remove their beaked masks, though the pernicious Plague continues. Covid cases are increasing. Globally, over 4 Million people have been killed by this madly mutating zoonotic virus. Will the nightmare never end?

Dig the Doctor's P.P.E.
14 July

, Danish Ca

r

toonist, Kurt Westergaard

(right)

died age 86

.

H

e was

placed on an Al-Qaeda hit list

& attacked in 2010

for allegedly insulting Islam with a cartoon of an Islamic terrorist with a bomb in his turban

(not Mohammad as mistakenly claimed).



24th July - Full Moon, like every month.

3th August - Received copy of 50th Anniversary Edition of All Things Must Pass by George Harrison, a magnificent, melodious reminder of Impermanence. How time flies. Remember this meaningfully titled album from when it came out way back in November 1970. One of the songs, 'The Art of Dying', now hits home rather more, as a musical memento mori for me & everyone else. No necessity to be mournful, rather we can appreciate the value & beauty of this precious human life. Recall the human condition, lest we forget...

The Uber Deluxe wooden crate version (a bargain at 'only' $999.98) even contains 1/6 scale figurines of Harrison & the Friar Park gnomes. Prophetically, I did my gnome page earlier this year.

***
It has just been announced that July was the HOTTEST month on Planet Earth since records began:
"The data shows that the combined land and ocean-surface temperature was 0.93C (1.68F) above the 20th Century average of 15.8C (60.4F)...It is the highest temperature since record-keeping began 142 years ago... Experts believe this is due to the long-term impact of climate change...The combined land and ocean-surface temperature was 0.01C higher than the 2016 record. In the Northern Hemisphere, land-surface temperture reached an "unprecedented" 1.54C higher than average, surpassing a previous record set in 2012."
(Source: BBC News)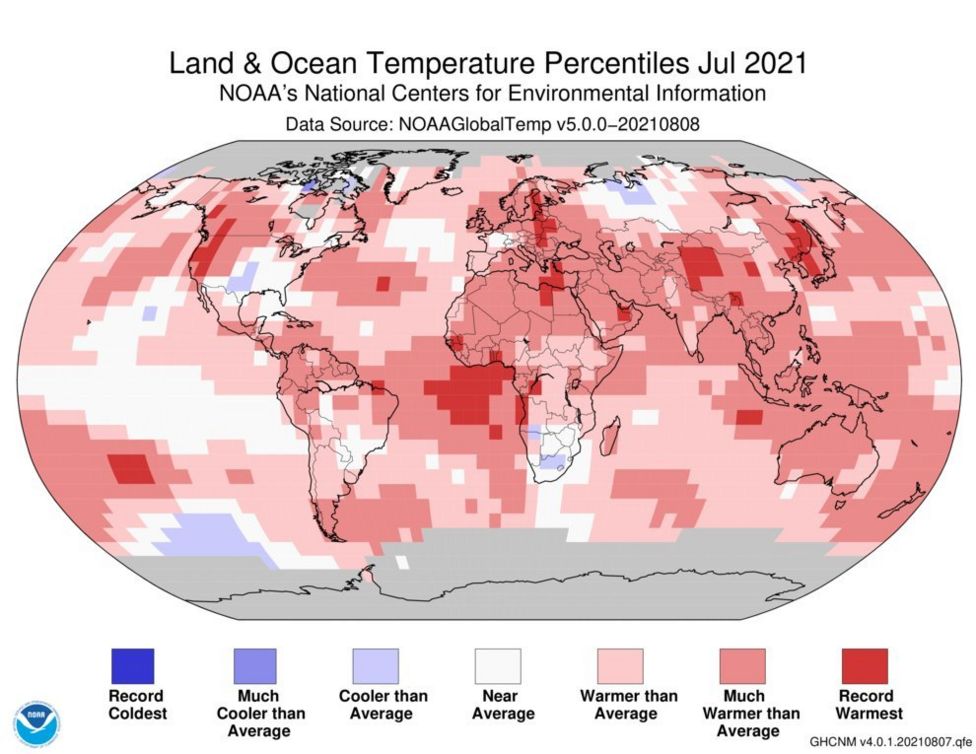 Funnily enough the acronym for the National Oceanic & Atmosphere Administration (NOAA) punningly refers to Noah of Ark fame! Appropriate considering there's an increased risk of flooding in some areas...
I wrote about the devastating 2010 Earthquake in Haiti. There's been another one (7.2 Magnitude) on 14th August this year. Progress? See Fukushima Kannon earlier this year, above.
From 23rd August for 2 weeks, XR Impossible Rebellion in London. A courageous attempt to prevent Extinction.
25th August - Just made new webpage of this piece by my late father: To Be As One With God
& this by him, A Snowdrop During Wartime
31st - Another piece by my father about St.Paul's during the Blitz in 1941...
1st September - New webpage of my Father's Parting 1940, another wartime piece.
And some comic verse by him: Thoughts on the Immutability of Matter. I remember I enjoyed that as a young teen.
2nd - New webpage: The Pharos (Dover Castle)
4th - A Plea for the Old Ones by my father. I'm now older than he was when he wrote it.
5th - There's a Moral Somewhere, comic satire by NK
8th - On this day, 8th September, in 1968, my father died, aged 53. The Beatles had just performed 'Hey Jude,' live on TV (my dad watched.) "Take a sad song & make it better." Beautiful & meaningful song. Has a special place in my heart.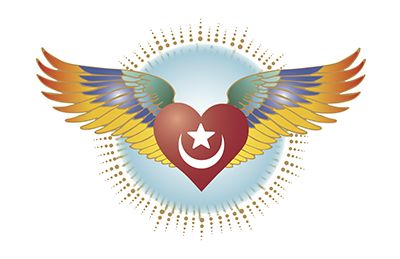 click pic?
10th - Hindu Festival for Ganesha (elephant-headed god, said to represent deep wisdom, centeredness, ability to ease obstacles, commitment to pursuit of knowledge), celebrating new beginning & fresh starts.

He no Dumbo!

Placed this statuette (not exactly to scale) at bottom of garden, where the fairies live:
11th - New video page about an occasional visitor to garden, filmed a few years ago: FOX!
- Unhappy Anniversary, I referred to here & here.
13th - Lucky for some, finally took a D.I.Y. Covid test, having succumbed to heavy cough & cold symptoms. Results due in a few days.
16th - Unhappy Anniversary: brutal torture & murder of Victor Jara by Dictator Pinochet's army in Chile, 1973.
18th - Covid swab test result negative, as expected. So personally must still be careful. Also, read
U.S. funded Wuhan Lab in its manipulation of Coronavirus, resulting in pandemic we have been experiencing worldwide for last few years.

***
2021 (11th November) marks the Centenary of the first official Poppy Day (Remembrance Day) in 1921. Unfortunately, wars are still being fought. There will. of course, be many other Anniversaries, happy, unhappy & who-cares?)